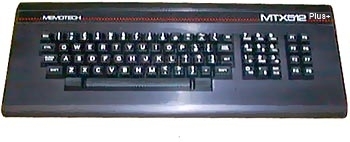 Lez Anderson is very keen on encouraging people to get into electronics and hardware design in particular. To that end, in early 2014, he made additional "kits" of parts available to a number of members of the Memotech Forum who expressed an interest in getting one (the "offer" is now closed).
These kits contain a range of very useful and interesting ICs - they are not old parts that Lez happened to have lying around, they are "new old stock" items that Lez bought from China to give away to the group. A real big "thank you" to Lez for this generous gesture.
I'm looking forward to seeing what uses the lucky "winners" can find for this impressive selection of chips. In due course, if you would like to share your achievements, I'd be happy to post details on the website in this area. In the meantime, to kick things off, you can see Bill Brendling's Z80 computer design from the 1980s by following this link.
Updated Parts Kits From Lez in March 2014

Click on the IC part number to open the component datasheet

Most of the other links are to Wikipedia to explain the acronyms if you are unfamiliar with them.

All of the PLCC and most of the DIP packaged chips are already in sockets. Kits also include miscellaneous items, including crystals, LEDs, switches, various connectors and an IDE Compact Flash card reader.

Original Parts I Obtained from Lez in 2012

These are the components that Lez sent me as part of his "FREE Z80 stuff", subsequently, Lez sent me many other components and useful items - thanks Lez!

If you received a kit of parts from Lez in 2012/13, it is probably similar to this - your mileage may vary of course :-)

HM628128 128k byte SRAM 55ns DIP32 (1)

W27C512 64k byte EEPROM 45ns DIP28 (1)

20MHz crystals (1)

21.4772 MHz crystals (0)

6.000 MHz crystals (1)

8.000 MHz crystals (1)

A selection of IC DIP sockets, pins (quantity) :-

8 (2), 16 (1), 18 (0), 20 (0), 24 (4),

28 (2), 32 (3), 40 (2) , 48 (0), 64 (0)

PLCC sockets, pins (quantity) :-

32 (1), 44 (2), 52 (0), 68 (0), 84 (2)

Miscellaneous hardware, including :-

Single & double open PCB IDC header

PCB SCART Socket

2 x 9 Way D-type male PCB connectors

20mm PCB fuse holder

PS/2 keyboard/mouse PCB connector

3 bit DIP switch

2.5mm DC power connector

3.5mm audio socket

3 x PCB switches (2 x pushbutton, 1 x slide)