| | |
| --- | --- |
| | Commodore PET Projects - petSD+ |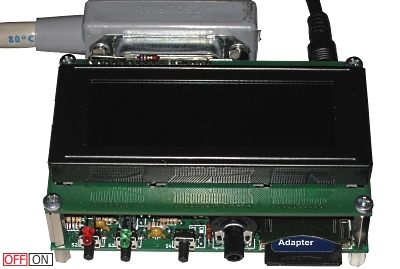 Last Firmware Update : Get it here
Introduction
The original petSD was designed to be constructible by the average electronics hobbyist, and one of the design goals was to be able to use through-hole-technology (THT) components, rather than surface mount chips. The one exception was the FT232RL USB-serial-adapter for which a THT equivalent was not available. The USB - serial adapter has been dropped from the petSD+ design, the only surface mount component remaining is the SD card reader.
Assembly of petSD+ is relatively straightforward, if you have reasonable soldering skills and some experience of constructing electronics projects, then you should have little difficulty with self-assembly and you can skip to the assembly details. However, it is probably not a good project for a novice to start out on.
Before you start to build your petSD+, you should read through this page and study the photos to satisfy yourself that your skills are up to it. If you have any doubts about your ability to follow the steps below and make a reasonable job of building petSD+, I would strongly advise that you reconsider whether your should attempt to build it yourself. At the very least, get some practice with soldering components onto a piece of prototype board before you take the plunge and have a go at petSD+.
Tools Required
The tools listed here are the bare minimum that you will need, most hobbyists will have considerably more tools at their disposal which will likely make construction easier.
If you have purchased a kit of parts for petSD+, or you are gathering the parts together yourself, make sure that you have the parts listed on this page.
Notes :
Some parts are optional, depending on whether you need the real time clock or the LCD display and whether you choose to mount petSD+ internally or externally to your PET

The PCB includes an In-System Programming (ISP) port for programming the MCU for first use, when the device configuration "fuses" are set and a boot loader is loaded for the first time. Once the boot loader has been configured, the application firmware can be loaded from the SD card. Since the petSD+ parts kit will include a pre-programmed MCU, the ISP port header will not be included in the parts kit.

petSD+ requires a +5V power supply for operation, this can be provided in a couple of ways - either from the PET cassette port using a custom cable (available as an additional option), or using a stand alone, "wall wart", PSU rated for at least 500mA at 5 volts. If mounted internally, power can be picked up from a convenient place on the PET PCB.
Assembly Instructions - PCB Version 1.1
Older Versions : PCB Version 1.0