| | | |
| --- | --- | --- |
| | The Memotech MTX Series | |
Memotech Software - Audio Files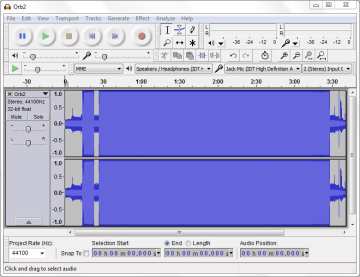 The software for the Memotech MTX computer available on the downloads page is available in formats that support loading into a "real" Memotech FDX or SDX disk system (.com, .run) as well as software emulators (.mtx, .bas), such as MEMU.
In order to load software into a real MTX computer without a disk drive or RS232 interface, the only option is to use the audio cassette interface - the original method of course, being to use an audio cassette player. However, these days, it is possible to playback recorded sound files from a PC to the MTX. The majority of the MTX software library is available in audio format from Claus's website at http://www.mtxworld.dk/download.php
I have made recordings of the software tapes that I have owned using Audacity, a "free, open source, cross-platform software for recording and editing sounds". The files are available here, along with other audio files that I have been given - they are saved in .wav or .mp3 format.
You can however, make your own "tape" files from any of the .mtx files on the downloads page. Courtesy of Paul Daniels, use the Z88DK AppMake program that you can find on my Development Tools page.
Games

Cover

Name

File

Comments

Caves of Orb

(Text Adventure)

- The first MTX graphical adventure

Tape sampled by Paul Daniels

- tape donated by Diarmid Gibson

(Sides A & B are the same)

Formula 1 Simulator (Mastertronic MSX F1 Simulator Clone)

Tape sampled by Jim Wills

Maxima

(Space Invaders variant)

Tape sampled by Lars Muldjord

Phaid

A really good Space Invaders variant

Tape sampled by Dave Stevenson

- tape donated by Diarmid Gibson

Return to Eden

Part 2 of the Silicon Dreams Trilogy from Level 9

Tape sampled by Dave Stevenson

- will be posted soon

Ruthless B.

Space trading game written in BASIC

Tape sampled by Paul Daniels

- tape donated by Martin Allcorn

Side A Game, Side B Instructions

Sloopy's Christmas

3 games in 1 : Clones of Lunar Lander, Frogger and Meteor Storm

Tape sampled by Jim Wills

Snowball

Part 1 of the Silicon Dreams Trilogy from Level 9

Tape sampled by Jim Wills

Other

Cover

Name

File

Comments
H&L Dump

Dump screen to printer

Tape sampled by Paul Daniels

- tape donated by Andy Key

Payroll

From the MTX Accounting Package

Tape sampled by Matthew Clark