| | |
| --- | --- |
| | The Commodore PET (Model : CBM 8096) |
Software - PET BASIC 4.0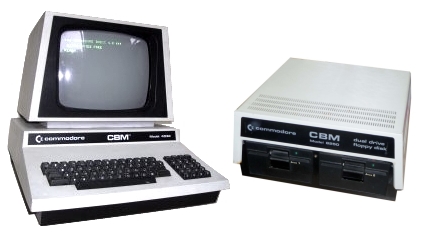 Introduction
The 8032 BASIC ROM contains Commodore BASIC 4.0.
This page documents some of the "features" of BASIC 4.0 that has caught me out and may be useful to other PET 8032/96 novices like me. A separate page contains a few code snippets that I have used to perform various system related tasks from BASIC 4.0
BASIC 4.0 "Features"

<Ctrl> <Alt> <Del> ?
The PET does not have a soft reset key combination, or even a hardware reset switch, other than the power switch. One of the nice features in Steve Gray's Editor ROM upgrade, that I have installed to add a DOS wedge to my system, is the addition of soft reset function, initiated by pressing the <ESC> <LSHIFT> <RSHIFT> <DEL> keys simultaneously.
.